For the contruction of the quadcopter's platform I used the free 3D Software SketchUp by Google: www.sketchup.com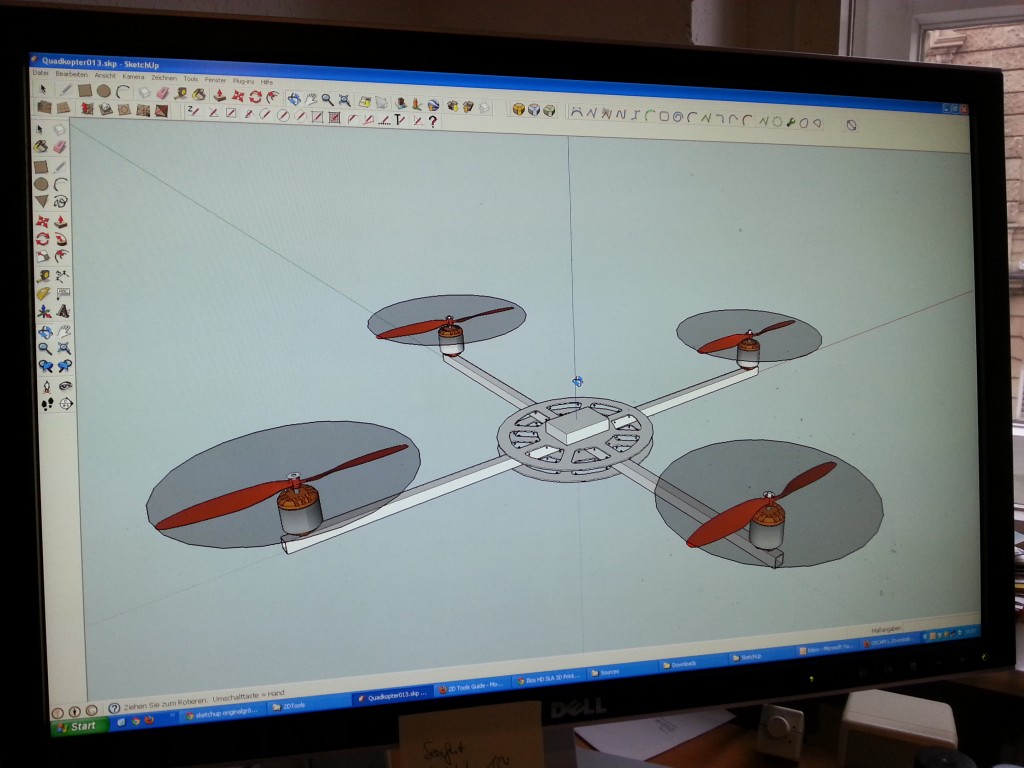 As arms I used 1.5 cm square tubes and 1.5 mm GRP platter as sandwich platter:
– Aluminium square tubes from local store
– GRP Platter
To get two identical platters I glued the platters at the borders and cut out simultaneously the two platters.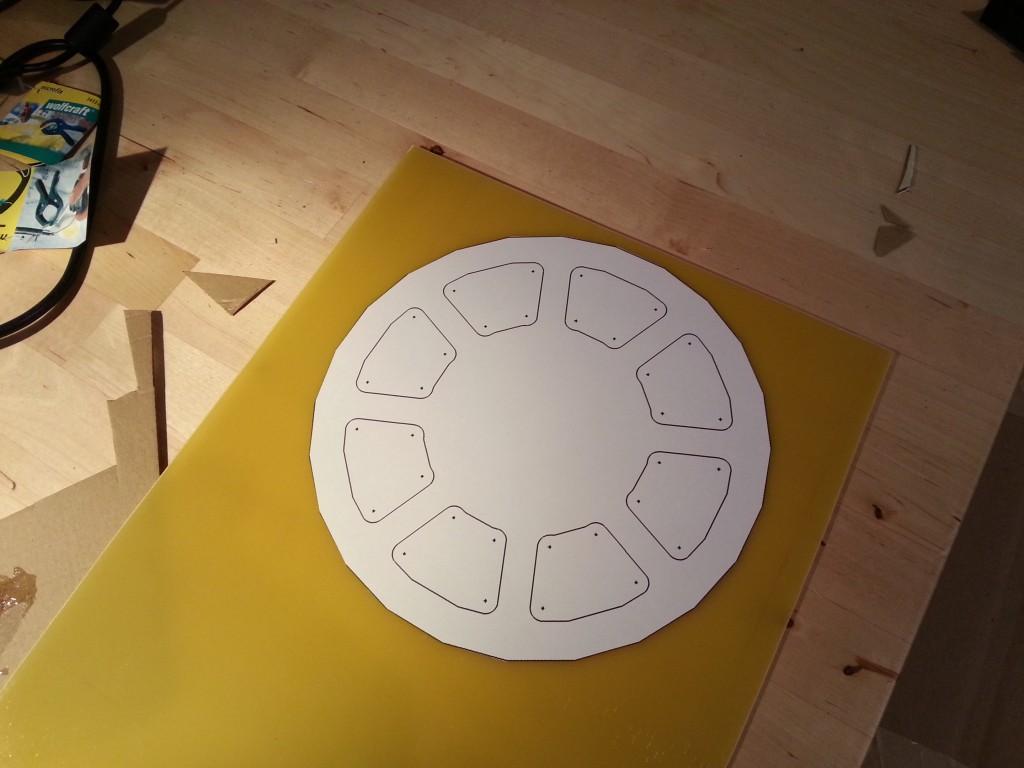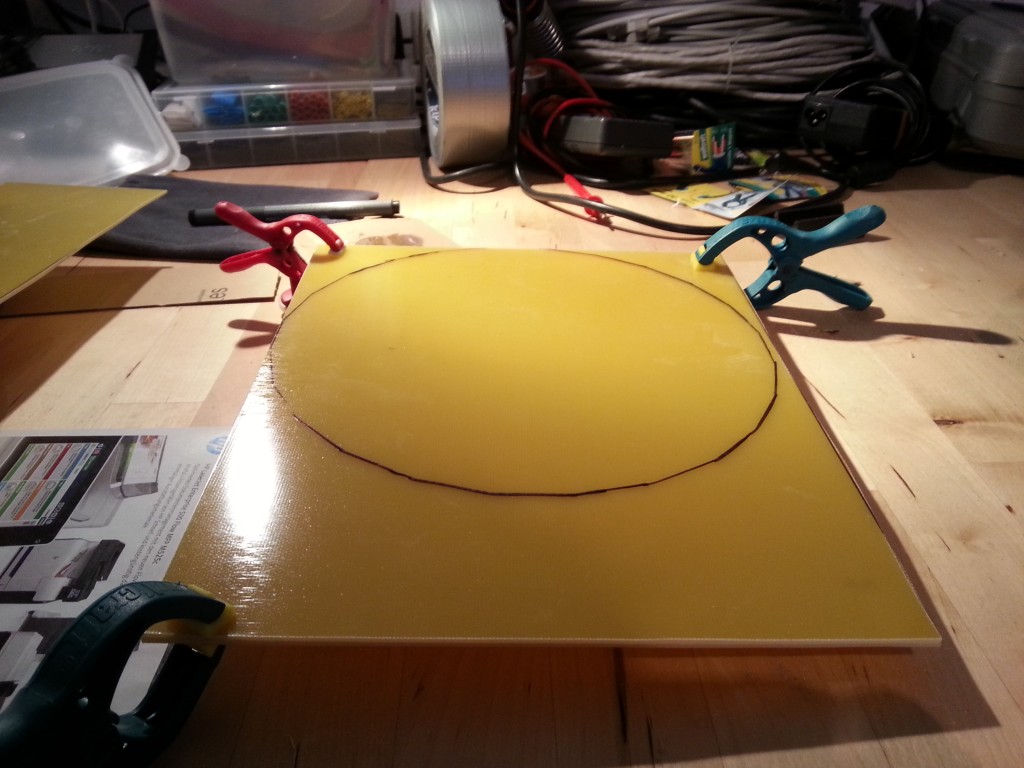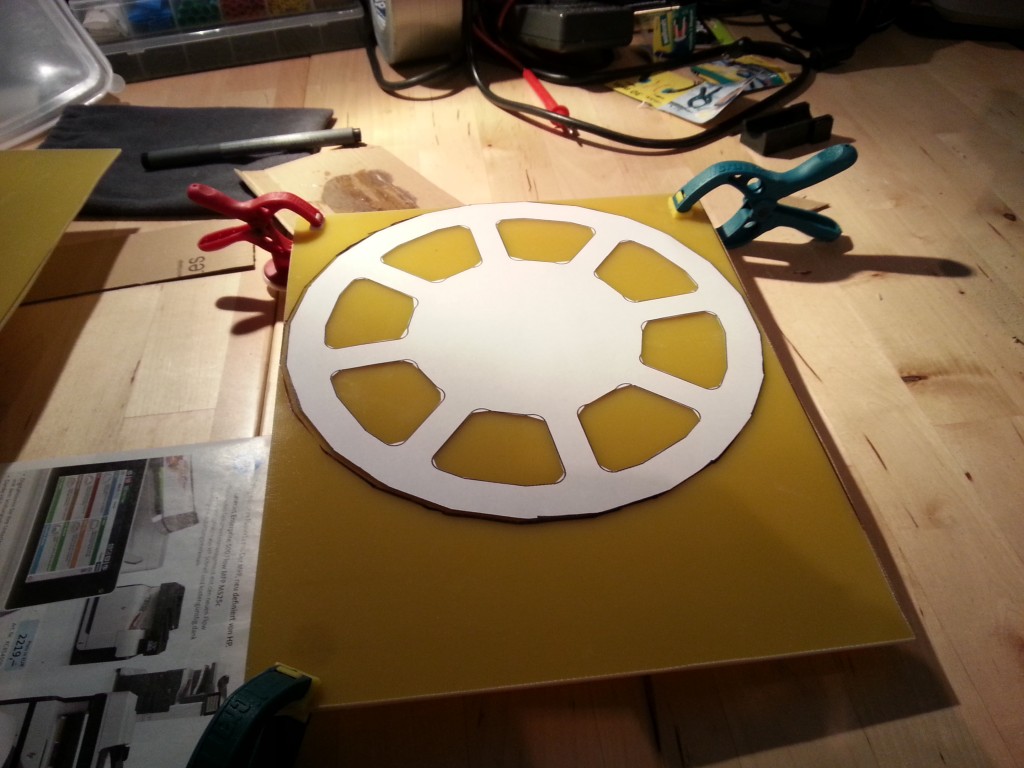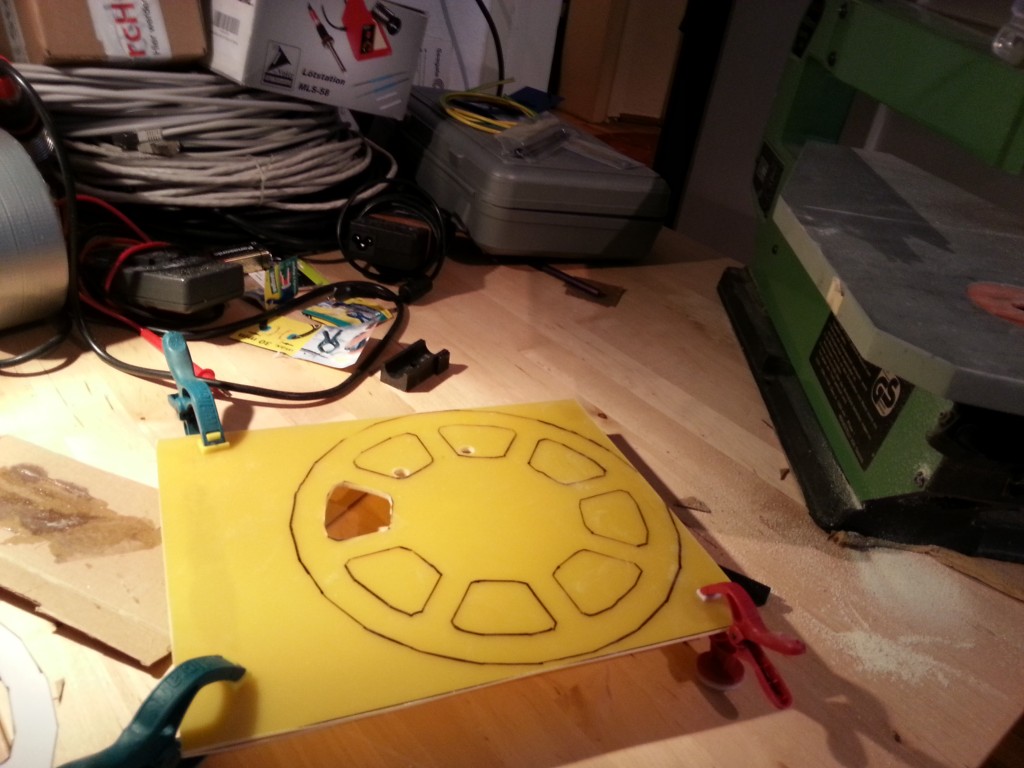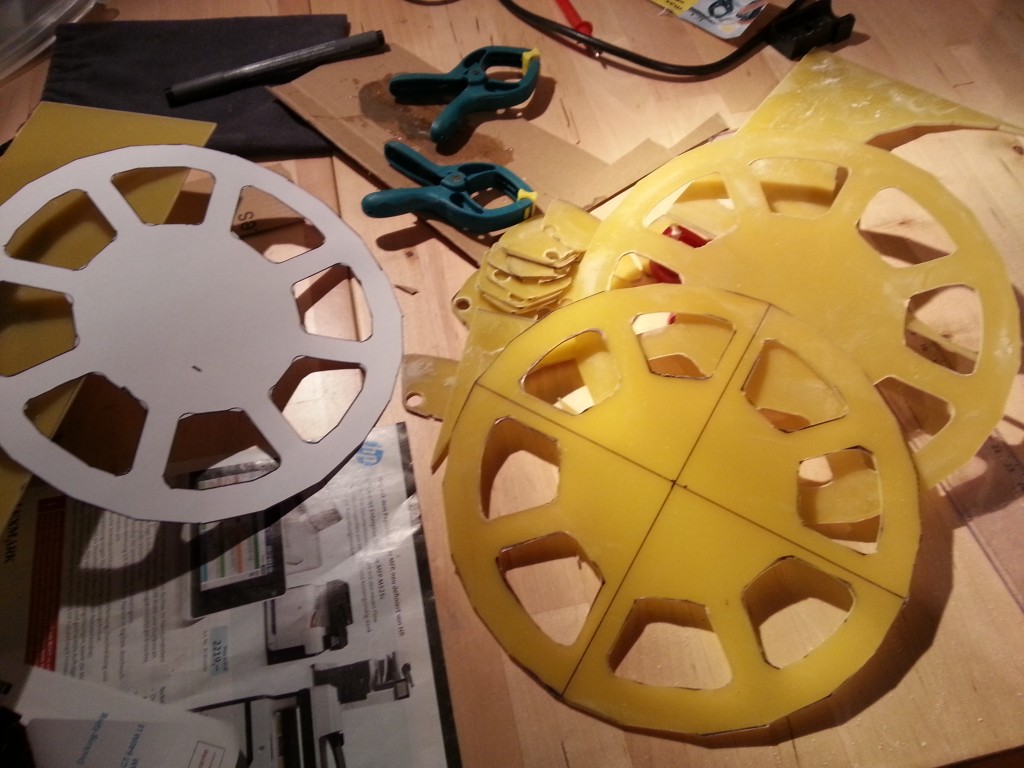 After finishing the GRP platters I measured the square tubes and cut them to the same length. Now I drilled holes into platters an tubes to assemble the pieces finally.
Finally the platform is ready for installing the motors, ESCs and the ardupilot APM 2.5.